How to Build Trust & Motivate Employees With OKRs
Increase team performance with clear OKRs
Why get this FREE eBook?
OKRs (also known as Objectives and Key Results) is a popular goal-setting framework high-growth companies use to define and measure progress at different levels. Adopting an OKR system provides more clarity on the company's vision, gives a stronger sense of purpose, and aligns individual efforts with business goals.
If you're a manager or leader looking to apply OKRs in your organization, you've come to the right place. This eBook is a comprehensive guide that will help you learn everything there is to know about OKRs. It offers practical advice on how to use them effectively to drive business success.
Here's what you'll learn from this eBook:
What are OKRs and where do they fit;


What are the key components & types of OKRs;


How to set good OKRs & mistakes to avoid;


What to do after setting OKRs: alignment and review process;



Actionable templates with OKR examples.

Mirro covers performance management impeccably: besides OKRs and formal performance evaluations, you get to give timely and meaningful feedback to. colleagues and formally recognize contributions to work environment, culture, team spirit, as well as business results.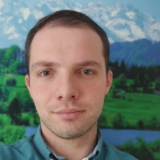 We wanted to improve internal communication via feedback and recognition. People have issues in interacting with new colleagues. We're doing this to anticipate a potential resignation problem, which we haven't encountered thus far, but want to be ready.